Electronics Recycling Parlier Services By All Green
Recycling electronics in Parlier can be done simply, easily and efficiently with All Green. Our Electronics Recycling Parlier intends to offer you with convenient IT Asset Disposition, Hard Drive Shredding, IT Asset Remarketing, and Equipment Destruction. Through our services, your business goals associated to e-waste disposal and remarketing gains can be achieved.
Parlier is located in Fresno County in the San Joaquin Valley, California. This city is home to approximately 14,494 residents. Just help keeping Parlier clean, e-waste free, and sustainable. All Green is your best partner.
Recycle Electronics Today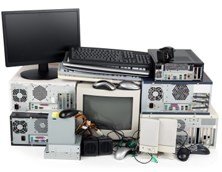 As a world-class electronics recycling solution provider, we will visit your location for an initial assessment upon your request. We will collect your items and process and treat them in our main facilities in Southern California. We also have an extensive network of recycling partners all over the country and in North America. All you need to do now is to pick up your phone and schedule an e-waste pickup. Or, you can find the nearest drop-off location. We will not interrupt your business activities during the pickup schedule.
Parlier Electronics Recycling Locations
Wherever you are in Parlier, our services offered can help you. We have a wide array of offers that can make your business more profitable. There are times when you purchase defective IT products. Once this happens, our certified Equipment Destruction can help you so that those defective products can no longer affect your business.
Aside from equipment destruction, we also have IT Asset Remarketing program that can help you gain as much as 70% out of the total revenue. We will do the proper refurbishing and repair without any cost from your end. Through this, technology replacement can cost you minimally. Contact us today to get your free quotes.