Electronics Recycling Overton Services By All Green
All Green is a certified e-waste recycling solution provider that has an extensive network not only in the U.S. but also in the entire North America. We're serving different counties, cities, and neighborhoods with our globally recognized IT Asset Disposition and IT Asset Remarketing. In this town, we're proud to help you recycle and remarket your EOL IT products through our Electronics Recycling Overton Services.
Overton is an unincorporated town in Clark County, located at the northern end of Lake Mead. It is home to Perkins Field Airport and Echo Bay Airport. Starting today, you can help keep Overton clean and e-waste free.
Recycle Electronics Today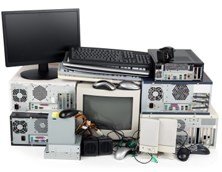 Electronics Recycling is a simple and eco-friendly process to turn your disposable IT equipment into a stream of useful and re-marketable products. Instead of throwing them away into the landfills, which is a practice detrimental to the environment, why not allow us to help you recycle them and benefit from this approach? The uncontrolled dumping of old computers, mobile phones, telephones, fax machines, and TV sets in the landfills can cause problems not only to the environment, but to mankind in general. All you need to starting doing now is embrace our system. Schedule a pickup today, or just find a near All Green drop-off location. We guarantee that all your end-of-life materials will not reach any landfill, nor be transported in the third world countries for improper disposal.
Before the final refinery and treatment process, All Green will make sure that all sensitive files and information in your hard drives and other digital data portals will completely and irretrievably be deleted. This is important to avoid possible risks that can happen due to identity theft and data hacking. Our hard drive shredding guarantees best results. After the shredding, we will refurbish and repair the items that can still be re-marketed. Our IT Asset Remarketing Program will pay you as much as 70% from the total resale profit.
Today is the best time for you to start recycling your electronics responsibly. Contact us now to learn more information about our services.