Electronics Recycling Oneonta Services, NY
Oneonta got its name from the geological formation of "table rocks" on its western end. Its architecture consists of Victorian and 20th century commercial and domestic buildings. The city operates two municipal parks and some industrial complexes. Electronics Recycling Oneonta Services makes sure that progress and environmental preservation co-exist. We have the technology to make sure that development will not destroy the city's identity.
Recycle Electronics Today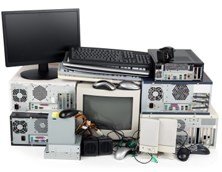 Computers and IT equipment store data like your employees Social Services numbers, bank account details and confidential business information. It is a sad reality that most of the businesses do not know how to properly manage their old assets. Don't take the risk. Seek expert intervention to help you manage your ITAD. We offer convenient pick up arrangements, online reporting and assets recovery.
Oneonta Locations
A reliable company is in the city to help residents in e-waste management. We guarantee convenience and satisfactory results.
Convenient Pickup from the World's Leading E-Waste Recycling Company
Customer satisfaction is at the heart of our service. We do not want to tire you. Just tell us where you are and we will send our trucks to pick up your e-wastes. Our logistics system allows real-time monitoring of the disposal process through a secure online client portal. You only get to pay a minimal amount for the best quality service that you will enjoy.
Thinking of getting the newest computer model? Why not? But first, make sure that you are able to dispose your old unit and its data content. Try our hard drive shredding services that comes with the issuance of a certificate of destruction to assure you that our task has been completed with utmost care. Your company is safe with us.
Contact us today to get your free quotes.