Electronics Recycling Mono County Services, CA
Recycling old computers, wiping digital data, and remarketing IT asset are part of the program that All Green Recycling does over the years. We're proud to help the residents of Mono County recycle and reuse their electronics through our Electronics Recycling Mono County Services.
Mono County is located east of the Sierra Nevada mountains in between Nevada and Yosemite National Park. It is home to 14,202 residents and one incorporated town, Mammoth Lakes. Bodie, the official California gold rush ghost town is also located in this county. With our convenient services, you can minimize your business cost regarding technology replacement, and, at the same time, you can maximize your gains while you help keep this county clean and e-waste free.
If your city is far from Mammoth Lakes or the nearest drop-off location, you can then request a pickup from your home or business by following the link below. 
Why Recycle Electronics Today?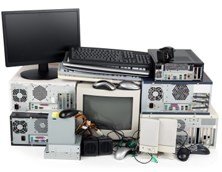 The need to recycle electronics has been evolving through the years. However, year after year, the figure that shows the level of
e-waste recycling
responsiveness is still very low. If this persists, the environment will suffer more and more due to the hazardous chemicals present in disposable and end-of-life IT equipment that are dumped in various landfills elsewhere.
This has triggered to an increasing need to embrace a certified electronics recycling program. All Green is one of the companies that can address your demand for a responsible e-waste recycler. We have a very simple and eco-friendly ITAD solution. We collect, treat, and process all types of old electronics in order to make them more suitable for reusing, reselling, and even for donation. This is our business goal – to help you understand the value of recycling and to provide you with ease and convenience the moment we process your disposable IT devices in our cutting-edge e-waste facilities.
Mono County Electronics Recycling
The determination of ways on how to handle your disposable IT asset is a daunting task to do. But with our presence, this can be easy. We know how and where to properly recycle electronics. Our ways are proven and tested through the years of excellent service. We provide results that help businesses achieve their goals. 
As of today, there are already a number of environment-oriented sustainable policies and regulations that reflect the mandate to recycle and reuse old computers, mobile gadgets, telephones, fax machines, TV sets, and many more. This is why we always expand our network of professional recycling partners and agents. We serve not only in this country but also in the entire North America. 
Hard Drive Shredding and IT Asset Remarketing
All hard drives of computers and mobile devices should be shredded so that the highly sensitive non-public data and information will be deleted permanently before recycling, refurbishing, and remarketing them. Our complete data destruction and hard drive shredding processes guarantee best results. You can gain up to 70% from the total revenues through our IT asset remarketing program. We value our customers and the delivery of excellent services is part of our core values.
Contact us today if you want to know more things about our Electronics Recycling Mono County Services in California.