Electronics Recycling Modoc County Services By All Green
All Green Electronics Recycling is a globally recognized e-waste recycling solution provider that operates not only in the U.S. but also in the entire North America. With this company, retiring unused and old IT equipment is made hassle-free and convenient. In this location, we offer Electronics Recycling Modoc County Services. It aims to provide the residents and business people a tested way on how they're going to recycle, reuse, remarket, and even donate their old electronics, also known as e-scrap.
Modoc County is located in the Shasta Cascades in the far northeast corner of California and is home to 9,686 residents. The only incorporated city in Modoc County is Alturas. A large portion of the county is federal land, owned by several agencies including the United States Forest Service, Bureau of Land Management, the National Park Service, the Bureau of Indian Affairs, and the United States Fish and Wildlife Service. You can now keep this county clean and e-waste free through our proven approaches.
Below is the city where our All Green is serving its tested ITAD Solutions.
If your city is far from Alturas, or your far from the nearest drop-off location, then you can request a pickup from your home or business by following the link below.
Recycle Electronics Today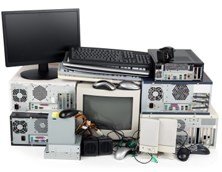 We made it easy and simple for you. To recycle your electronics is just to let us visit your location. We're a professional recycler of solid waste (electronic waste) with years of experience in professional Electronics Recycling. Our approaches are eco-friendly. This is our primary goal – to contribute a lot for the protection of the environment by ensuring that no hazardous materials will be dumped in the landfills. We will produce a new stream of useful and re-marketable commodities through proper refurbishing, repair, and other forms of necessary treatment.
We're on top in the e-waste recycling industry. We observe the principles and guidelines behind the "Reduce, Reuse, Recycle" Campaign that is now proliferating in the whole wide world. We are compliant with all existing EPA rules and regulations to see to it that what we're doing is in accordance to globally accepted standards.
Modoc County Electronics Recycling
When you call the attention of our recycling team, that's the time you make your best decision. We have an extensive network of partners and agents all over the country. Our main facilities are located in Southern California. We also have a partner's facility in Northern California. We are confident that we can serve you better.
Protecting your brand is part of our commitment. How do we achieve this objective? It's simple. We have a certified hard drive shredding , data destruction, and equipment destruction approaches. With these techniques, rest assured you can have peace of mind. You will no longer worry about data breaches and leaks when your old computers and hard drives are disposed. 
Contact us today and let All Green Electronics Recycling Modoc County serve you with its best.