Electronics Recycling Middletown Services, CA
Its downtown area is home to a variety of shops and ethnic eateries. The city has several churches and  movie theaters. Its is best for hiking and biking. All Green's
Electronics Recycling Middletown Services
recycle electronics and other wastes materials like packaging materials made from plastic, cardboard, and styrofoam.
Recycle Electronics Today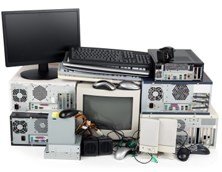 The proper disposal of outdated office equipment is the right thing to do. This will reduce management risks and save on operations cost. Equipment that already lost its business value should not be left on the warehouse or donated to a charitable institution unless you are certain that these underwent a reliable ITAD process. We can help you eliminate your uncertainties with our centrally managed assets program.
Middletown Locations

All Green technology is now available to serve the residents of Middletown. We are here to serve you with all our premium services.
Secure Recycling with a Certified Service Provider
Easy access to the latest smartphone models and the availability of cheap devices contribute to the increasing e-waste volume. Where do you dispose your old units? Not on the landfills, please. The Green Building Research Institute reported that indiscriminate disposal of electronics have harmful effects. It's toxic contents can harm human health and our surroundings. We can help you mitigate the ill effects of its toxic content.
We issue a Certificate of Destruction to the hard drive owner after we complete the destruction process. Certificate issuance is proof that your business complied with federal laws. The certificate will also include details on where the process was held, who are the handling officers and the reasons for the destruction. Trust only a government recognized company for your hard drive shredding needs. We are the best in the industry.
To have more information and details about our e-waste recycling solutions, please contact us today. Let All Green help you address all your ITAD issues and concerns.