Electronics Recycling Mechanicville Services By All Green
The city was named after its early settlers who worked as millers, carpenters and butchers.  Natives were engaged in a profession referred to as "mechanical arts." Mechanicville was a major transfer yard and car repair center for the railways before it became a city in 1915.
Electronics Recycling Mechanicville Services
is ready to assist businesses in the city by providing assistance on proper e-waste recycling.
Recycle Electronics Today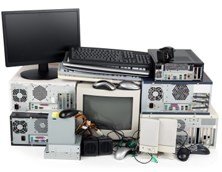 Avoid the consequences and liabilities that may result from unsecured ITAD. The leakage of client data is a crime that is punishable by law. This will also affect the reputation of your business. We will address your data security needs. We follow a secure chain of custody in assets destruction. We follow a transparent process with the use of an online client portal that will allow you to track the location of your assets and the status of the work that we do.
Mechanicville Locations
We bring All Green technology to Mechanicville. Residents now have a reliable e-waste service provider in the city.
Hassle-Free E-Waste Disposal while Minimizing ITAD Risks
We earned our reputation as a certified IT asset disposition company from years of hard work. We focus on giving the best quality service that Mechanicville residents deserve. You can be assured that your e-wastes will not end up in the landfill. We adhere to the highest industry standard to guarantee customer satisfaction. With us, you are certain that your assets are in good hands.
Mechanicville Hard Drive Shredding, New York
Carelessness in the disposal of your office computers and other gadgets could result to the unnecessary exposure of important company information. We are an expert in data destruction. We have the technology to handle the following:
Software Programs
Institutional/Business Data
Personally Identifiable Data
Non-Public Data
We will make sure that your data will not be compromised. Contact us today and let us provide you with world-class electronics waste recycling solutions.