Electronics Recycling Marcus Garvey Park Services By All Green
The presence of mercury, lead, copper, cadmium, and other metals in disposable computers, mobile phones, among other EOL IT equipment poses an uncontrollable environmental danger. What to do? You need to embrace a responsible electronics recycling system. In this location, All Green is operating its Electronics Recycling Marcus Garvey Park Services. Our main goal is simple – single e-scrap will be dumped in the landfills.
Marcus Garvey Park is a neighborhood located in Harlem, Manhattan, New York. This is home to the Marcus Garvey Memorial Park, the neighborhood's namesake. Starting today, do your share in a pie by keep your parks clean and e-waste free through our proven ITAD solutions.
Recycle Electronics Today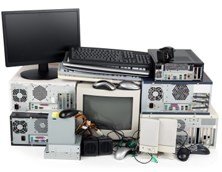 No any electronic device should be thrown in the trash bins. It can cause risks to the environment, which will certainly affect human health and mankind sustainability on this planet. By embracing our IT Asset Disposition System, you will be able to help Mother Earth. Plus, you will also reduce the cost of technology replacement as you can earn up to 70% after a successful resale of your EOL IT equipment.
How to start embracing our system? Just schedule a pickup through the link above. Another possible option for you to reach us out is to find a drop-off location near you. We are guaranteeing best results. Our pledge is no electronic devices will reach any landfill located in the country or in third world countries.
Marcus Garvey Park Locations
Are you living in one of the locations found in the map above? Or are you doing business in Marcus Garvey Park? You can rely upon our tested data destruction and hard drive shredding when it comes to deleting permanently your sensitive files and information. This is an effective way to avoid risks that can happen due to data breaches. Our data security procedures will ensure that your name or business brand is safe from any danger caused by data leaking or hacking.
Contact us today if you want to learn more about our services.