Electronics Recycling Manhattan Valley Services By All Green
It's now quite easy to recycle, reuse, and remarket old electronics in this location. How? Trust All Green's
Electronics Recycling Manhattan Valley Services
, which have a lot of benefits for you. We make our services so simple and hassle-free. With us, you can keep this place e-waste free and clean.
Manhattan Valley is a neighborhood located in the Upper West Side of Manhattan, New York. This place was formerly known as the Bloomingdale District. Our arrival here providing the best ITAD Solutions can have positive impacts in terms of environmental protection and human health safety. You have to understand that all disposable IT products are hazardous. They must not reach the landfills here and abroad.
Recycle Electronics Today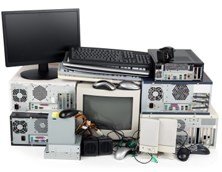 By recycling any electronic device, we can work together to sustain the environment where natural resources for human sustenance are extracted. The EOL IT equipment contain lead, mercury, copper, cadmium, and other metals. The continuous unearthing of those metals is risky at a high level. Hence, you have to schedule an e-waste pickup with All Green. Or, you have to find our near drop-off location. Our services are for your convenience. Aside from protecting the environment, you can also gain from letting us recycle and remarket your products. Our
IT Asset Remarketing Program
can pay you as big as 70% from the total resale net profit. We're driven by our commitment and passion to help people through a responsible electronics recycling. 
Manhattan Valley Locations
Anywhere you are in the locations found in the map, our Electronics Recycling services are ready for you. We work 7 days a week. This is a guarantee that you can easily achieve your business goals in terms of disposing of your IT products with us. We have the best well-trained people.
If you want us to delete the sensitive non-public files and information contained in your old hard drives and other channels, our data security through hard drive shredding is the answer. Do you want to learn more details about our services? You can contact us today.