Electronics Recycling Lincoln Square Services, NY
IN 2009, EPA reported that 8% of mobile phones, 17% of TV sets, and 38% of computer units were recycled. These figures are not enough because they mean one thing – tons of electronic waste since that year until today are unarguably making their way to the landfills. There must be a tested solution to mitigate the problems associated to careless dumping of all e-wastes. In this location, All Green has designed
Electronics Recycling Lincoln Square Services
. This is done to give you peace of mind if you're confused on what to with your electronic disposables.
Lincoln Square is a neighborhood located in the Upper West Side of Manhattan, New York. This is home to the Julliard School. With our services, you can easily help in keeping Lincoln Square clean and e-waste free.
Recycle Electronics Today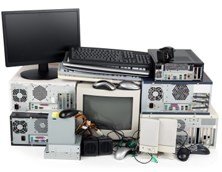 As we recycle any electronic device, all you need to do now is schedule a pickup or find a near drop-off location. We don't bother you in your business activities during the pickup date of your choice. Just continue working on your business routines, and let our team to collect all items that you want us to recycle, refurbish, and resell. We have more pickup trucks than the other e-waste recycling companies in the country. We also have a wide network of service field agents and recycling partners not only in the U.S. but also in the entire North America. It means one thing. We can serve you better.
Lincoln Square Locations
Our e-waste disposal process can assure you that you don't need to spend money to pay for our pickup. All you have to do is to wait for our return call after we determine all the necessary doable plans and actions pertinent to the complete e-waste recycling activities we need to do. Our IT Asset Remarketing Program can lead you to a certain point of satisfaction wherein you'll be enjoying 70% maximum gains from the total resale profit.
Contact us now for you to know further details about our electronic waste recycling system.