Electronics Recycling Johnstown Services, NY
All Green's
Electronics Recycling Johnstown Services
helps deter the occurrence of tragedy due to environmental factors by ensuring the proper disposal of e-wastes and its hazardous contents. With us, you can help easily this city become free from the hazards of electronic waste. We must work together to bring sustainability in this area through our commitment to the environment. 
Recycle Electronics Today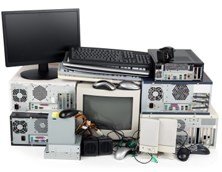 While technology help companies increase productivity and revenue generation, it also has a downside if not properly managed. The unsecured disposal of obsolete assets can make businesses vulnerable to outside threats. Our goal is to help you protect your brand while we dispose your out-of-life assets. We mitigate the risk of data breach.
Johnstown Locations
You will find us in strategic locations in the city. We are within your reach.
We are the only IT Recycling service provider in the country that owns a wide range of trucks for e-waste pick up. We visit your homes or offices to retrieve end-of-life assets that are for disposal. As a commitment to our clients, we document the processing of the individual assets from its collection to its destruction. Our records would show that we are the best in the industry and the most compliant with stringent global standards.
Johnstown Hard Drive Shredding, New York
When you shred a piece of paper, everything that is written on it is already deemed worthless. When your shred a hard drive, the files and documents it contain will also be lost permanently. This may sound an easy thing to do, but this will require expert intervention. We have the personnel and the equipment to perform this task. Do not hesitate to contact us. Tapping our services is a good business practice. This is proof of how much you value your security.
Contact us now and let All Green be part of your commitment to the environment.