Electronics Recycling Inyo County Services By All Green
If your city is not listed below or the nearest drop-off location is too far, then request a pickup from your home or business by following the link given. By requesting a pickup schedule, our Electronics Recycling Inyo County Services will help you with a holistic electronics recycling process.
Inyo County is located in the Sierra Nevada region of California and is home to 18,546 residents. The only incorporated city in Inyo County is Bishop. Inyo County is home to Mount Whitney, the highest point in the continental United States, and the Badwater Basin in Death Valley National Park, the lowest place in North America.
The services we offer here is tailored to help keep this county clean and e-waste free. What are you waiting for? Start recycling your electronic waste starting today.
Recycle Electronics Today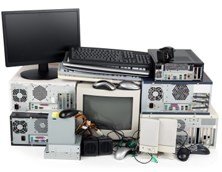 We have a simple and eco-friendly electronic waste recycling process. Right from your home or office, we will collect your electronic disposables. On-site, we can conduct a certified hard drive shredding to remove all the sensitive files and information in your hard drives. From your home or office, we will transport your item to our center and partners' facilities to make the final treating procedures that include equipment crushing and destruction.
Our main goals are to help you gain maximum returns through IT equipment reselling, to de-clutter your office or home, and to help Mother Nature stay away from the impacts of hazardous materials. We're in this industry for years. We employ own "Reduce, Reuse, Recycle" Policies, Principles, and Practices. We are not circumventing any EPA regulations and guidelines as we can e-waste following the right standards.
Inyo County Electronics Recycling
Once your IT equipment is getting older and older, time will come that you have to throw is away. Not in the garbage bins. This may cause trouble to the environment. Instead, learn how to practice responsible e-waste recycling. All Green has a solution for this need. We recycle and repackage, for example, your old computer and will have it refurbished and repaired. Afterwards, you can decide whether you'll be subjecting your refurbished IT products to either remarketing or donation.
Contact us now to get free quotes of our Electronics Recycling Inyo County Services.