Electronics Recycling Fulton Services, NY
All Green is a certified e-waste solution company that proudly helps the people in this place recycle electronic waste through
Electronics Recycling Fulton Services
. All disposable IT equipment must be recycled and reused to protect the environment. With us, this goal can be achieved. Our solutions are tested over the years. We have the expertise in recycling all types of recyclable IT materials.
Fulton is a city located in Oswego County, New York. It has a population of over 11,800. This number indicates that there are a number of recyclable IT equipment within the city. All Green is the ultimate solution provider to help keep Fulton clean and e-waste free. 
Recycle Electronics Today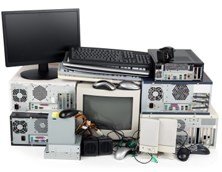 All Green has a global IT asset disposition and certified e-waste recycling program. We will recycle any electronic devices anywhere you are in Fulton. Our methodologies and processes can give you comfort and convenience. All you have to do right now is to schedule a pickup, or to find a drop-off location near to your residence or office. Regardless of what you're doing during the pickup schedule, our team can work professionally to produce excellent results.
Don't throw your harmful electronics in the trash bin or in the landfills. They're highly toxic and need to be recycled, reused, and remarketed. We guarantee 100% satisfaction while we handle your electronic devices on-site and off-site. Through our services, the usual dumping of e-waste in landfills abroad can be avoided.
Fulton Electronics Recycling
We recycle all types of recyclable materials, like old computers, laptops, iPads, mobile phones, TV sets, and many more. Our recycling experience has been molded through the years of excellent service. Our IT equipment disposal service is hassle-free and it can provide results required by EPA rules and regulations. We're always compliant with the policies by the state and federal government pertinent to proper recycling of obsolete IT products. 
Need to Remarket IT Asset
There is a rising demand for computer and IT equipment users to remarket their end-of-life products. That's why we're offering our IT asset remarketing program to ensure that you can have the maximum returns of your disposable materials. You can gain as big as 70% out of the total revenue or profit. 
We do the proper collection, recycling, repairing and refurbishment, and repackaging of your equipment disposables. We have world-class facilities. We also have partners all throughout the country and even in the entire North America. What are you waiting for? Contact us now to know the free quotes of our Electronics Recycling Fulton Services in New York.